Posting Once a Week Better than No Posting at All?
Some say, that's a crock of shit.

On to Monday's RECKLESS SPECULATION!!!!

Contrary to popular rumor, Jesus the Christ will not be making his second coming at this year's Coachella Festival. This also probably puts the breaks on Satan's thousand years of pain tour that was rumored to kick off this summer with Wolf Eyes and Tegan and Sara in support.

Dutch Scientists say that smoking harms women more than men.

Jeez women, what's the deal? Can't deal with a little smoky treat? Ya sound like a bunch of gays.
Michael Jackson fans gathered outside a California court room today hoping to catch of glimpse of the King of Pop, maybe a stray nose or even some wine in a Coke can with a ho-jo chaser.
Great White singer, Jack Russell has yet to answer lawsuits over incinerating most of his fan base in a 2003 club fire.

Said a confused Russell, "Jack Russell never answers to the Suits."

Dude, they're not that kind of... oh never mind.

Russell should probably be leary of lawsuits, after all he did earn a small fortune for his work in Frasier.

Marlon Brando's Tahitian ex-wife, Tarita Teriipaia has written a book about her 43-year relationship with the dominate acting presence of the 20th Century.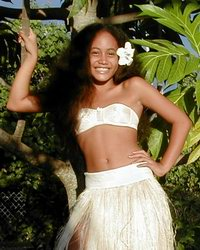 That reminds me, John C Calhoun had a thing for Tahitian chicks.

He never actually saw one, but he once heard some naval officers describing how hot they were -- I can only assume he came into the conversation after they mentioned they were brown -- the racist SOB never would have gone for it otherwise.

I can only assume he believed Tahiti to be a small Island off of Iceland, filled with busty Nordic sex goddesses.

Hmmm, Nordic Tahitian sex goddesses, come to think of it, that does sound pretty good.

I'm the ace in the place kickin' rhymes in your face
I'm outright, outstanding, outrageous, I'm smokin
Never play on the mic, no jivin', no jokin