Where's my day?
ED: Note, I'd like to welcome my contemporary, and Civil Rights Leader Frederick Douglass as guest blogger.
I'd like to thank my homeboy, and contemporary abolitionist MVB for giving me this forum to express my displeasure with yesterday's observance of Martin Luther King jr. Day.

Certainly, like MYSELF, Dr. King was a galvanizing leader in our nation's long struggle with race and civil rights.

And I'm not suggesting Dr. King doesn't deserve a holiday, after all he was instrumental in the changes of the 1960's, including the voting rights act of 1964.

On the other hand my work helped bring about the Civil War and the abolition of slavery... you know, I'm not trying to brag or anything, but before me, black people were slaves.

Pre-Freddy D, slaves.

Post-Freddy D, no slaves.

A stark contrast worthy of a national observance in my humble eyes.

I would even settle for a national Civil Rights observance that honored all civil rights heroes at once, much in the fashion of Presidents Day (Ed note: only a few shoping days left!!)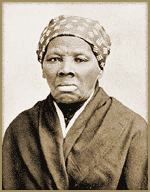 I haven't had the chance to speak with Mr. X or W.E.B., but I know my girl Harriet Tubman is on board.

The other day she was all like, "I realize the guy was murdered, but I was on the underground railroad. Honkies shot at me like, every god damn day, I never got hit, but for real, I think I deserve some props."

And for those of you thinking to yourself, "what about national black history month?"

DON'T GET ME MUTHA EFFIN' STARTED!!!!

There's only 28 days in February and it's cold as balls -- it's just a whole other line of cracker bull shit.

Just another black man caught in the mix
trying to make a dollar out of 15 cents